SWEET SENSATIONS
From the traditional fondant masterpiece to the naked cake slathered in buttercream, the possibilities for your wedding cake are endless. Kate Fitzgerald chats to Amy Leamon, owner of A Taste of Passion, to hear about the latest trends she is seeing on the wedding cake scene.
Your wedding cake is more than just a cake – it's a centrepiece for your big day.
It adds a special layer to your décor and theme, and will be the first sweet bite you and the love of your life will take as newlyweds. With this in mind, sit back and let your inner sweet tooth run wild with these fantastic cake ideas!
As Pinterest starts to claim a permanent place on our smartphone home screens, brides are becoming more creative with their wedding cakes by the minute. Gone are the days where the classic cake with white fondant is your only option. While there'll always be a place for tradition in the world of weddings, Leamon has seen imagination take hold of brides who are leaning towards a more carefree approach to wedding planning. 
"The styles come in and out of fashion – not just in clothing, but in food and cakes as well," she says.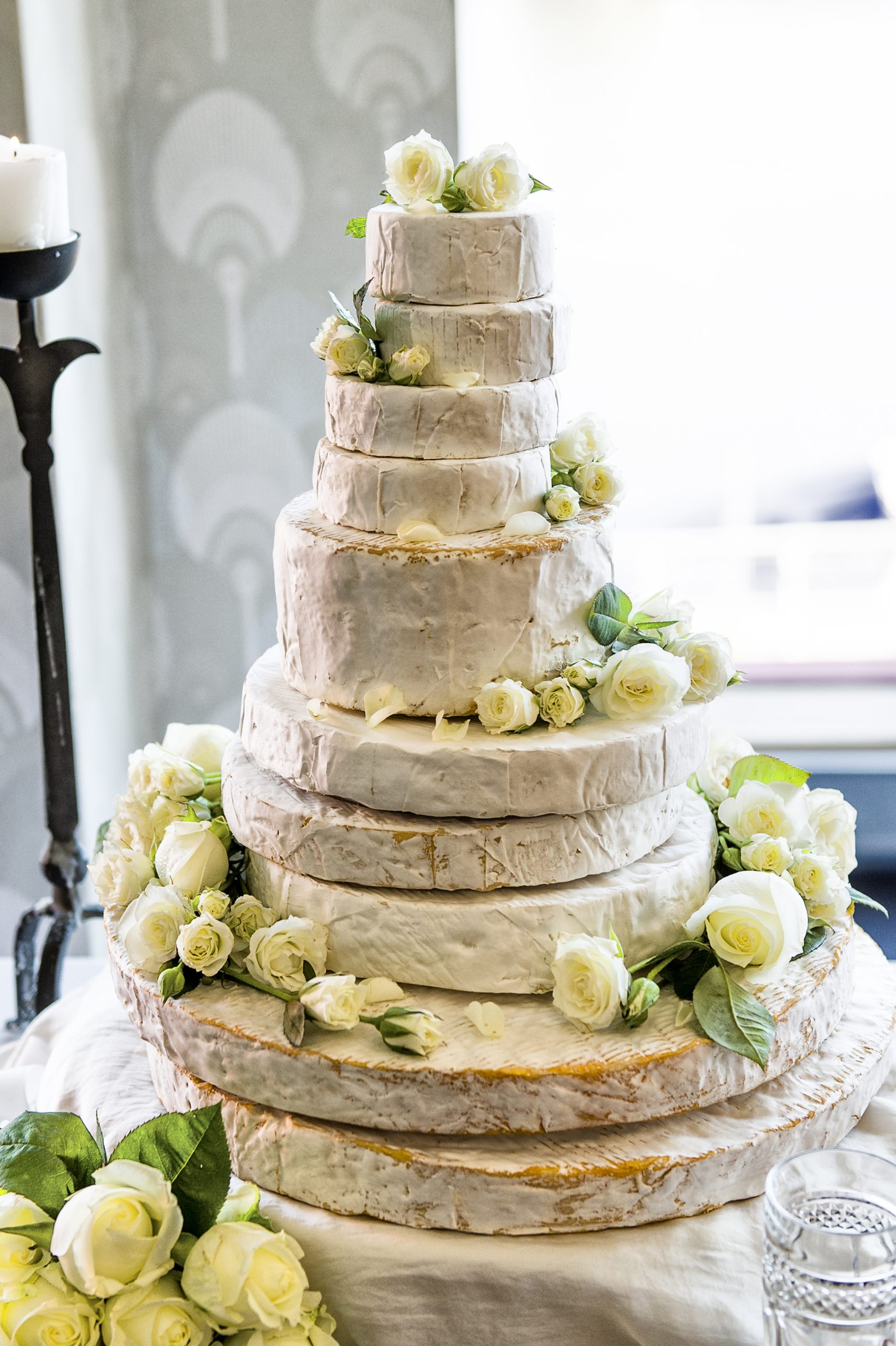 ALMOST NAKED
The naked or semi-naked cake has been a popular choice for a few years now, and the trend isn't showing signs of slowing down any time soon! This style allows the beautifully baked layers to shine through while the sides are pulled together with artfully placed buttercream, which creates a carefree feel that still looks polished. Dressed up with flowers, fruit or macarons, a semi-naked cake will make a statement at almost any type of wedding.
"I think the semi-naked cake has come into fashion," Leamon says. "It's not too fussy and looks really raw, [yet] still absolutely beautiful and elegant once the flowers are on."
The exposed sponge of a naked cake appeals to both the eyes and the tastebuds, while buttercream is a tasty alternative to fondant. For a spring or summertime wedding, berries will jazz up your cake as a filling, while apples, pears or other seasonal fruits will work beautifully for winter or autumn nuptials.
KEEP IT SIMPLE
While the naked cake is stamping its name on the wedding scene, Leamon says that there'll always be a special place for the traditional ivory wedding cake.
"I think the classic fondant look will always be around," she says.
"There will always be brides out there who like the traditional feel to their wedding. I would say a formal wedding needs a cake that's more on the classic side of things [and it should include] white or ivory fondant and fresh or sugar flowers."
You can dress up your white cake with sugar lace detailing or rosettes, or for a mouth-watering solution to your flavour selection problems, go for multiple tiers with each layer featuring a different flavour to satisfy every guest's appetite.
CARVED IN MARBLE
Marble wedding cakes have taken off in popularity during the past year. Classic and neutral, but with a modern twist, the marble trend is growing in momentum. Taking cues from the minimalist trends currently dominating the wedding scene, your marble fondant cake will cut a striking figure in your photos.
RUFFLES
Offering an elegant and modern look, ruffles are a subtle embellishment that will add the 'wow' factor to your cake without being over-the-top or loud. An airy and feminine look, ruffled cakes don't require many extra details, however some sugar flowers on top or fresh blooms placed in-between tiers will elevate your cake to the next level.
HEAVY METAL
In a trend that has trickled over from the fashion industry, metallic frosting is growing in popularity with couples who are after something more striking. In particular, rose gold tiers are becoming a favourite. This style of cake works particularly well if the bride is wearing metallics herself.
Whether you decide to include a rose gold tier, or if you commission a cake featuring scattered gold leaf across an otherwise semi-naked design, adding a metallic element will add a degree of lustre and elevate the whole aesthetic.
Sparkles and glitzy intricate patterns aren't just reserved for your hair and makeup team. If your wedding has an old-school-glamour theme, why not invest in a glittering marvel of a cake?
"I've had a bride ask for [lots of] bling," Leamon says. "She wanted it to be five tiers of real cake… [and] she was very happy with what I created for her."
BANQUET-STYLE
If you can't decide on a type of cake for your big day, why stop at just one? Many brides are opting for a wedding cake banquet or dessert table in place of the traditional single cake.
Popular for many reasons, a few smaller wedding cakes will help you cater to any food intolerances or allergies you or your guests may have, and will allow them to taste as many flavours as they desire. A variety of smaller cakes will also be less of a hassle to cut up and serve than a multi-tier extravaganza.
SAY 'CHEESE!'
Who said your wedding cake necessarily has to be sweet? Here at Melbourne Wedding & Bride, we are all huge suckers for a good wheel of camembert, and the cheese tower wedding cake has never been so popular! Think wheels of your favourite cheeses stacked high, and decorated with grapes, figs, nuts or dried fruits.
Make sure you taste every cheese in your tower – you'll want to impress your guests with your amazing fromagerie! Go for varieties with different textures, flavours and colours to make your tower a complete delight.
DO YOUR HOMEWORK
Once you've decided on your perfect style, the fun part starts –choosing your supplier and starting to see your vision take shape! Before you book your vendor, though, make sure you do some research into the types of cake they are experienced in creating.
"It is so important that the bride feels comfortable with all of the suppliers that she is to use for her special day," Leamon says. "She needs to trust them to make [the cake] that she has dreamt of for years. Every cake maker has a different strength, and [brides] need to make sure that they ask to see [the cake maker's work to ensure that] what they are after can be achieved," she says.
"They are the customer, so it is the cake maker's duty to let their client know if they can achieve what the bride wants or if it is not possible [due to lack of] skills."
"I normally require about three months [to create a cake], but some other cake makers require more time. Like anything to do with a wedding, it's best to touch base early and get organised and then they can tell you how much notice they require."
Your wedding cake offers you the opportunity to flex your creativity and show off your own personal wedding style as a couple! By thinking a little outside the box and embracing the new trends that are making waves in the industry, you'll be able to start your days as husband and wife in the sweetest way possible.
Image credit: Euro Photography